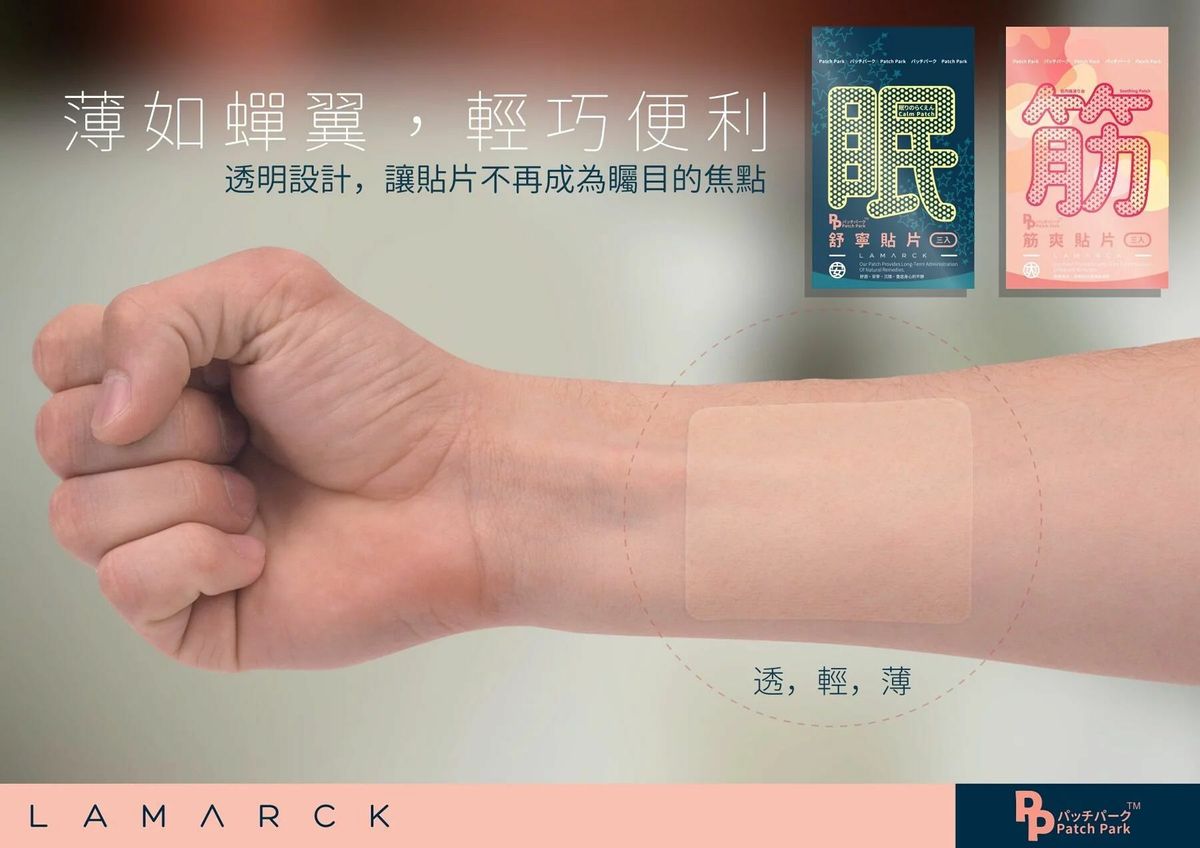 While you enjoy the comfortable and cozy #PatchPark, have you ever think about what #PSA is?
PSA, Pressure-sensitive adhesive, is commonly used in various applications, such as artificial skin, band-aid and memo sticker. The definition of PSA is to achieve a good adhesive effect by applying a slight pressure in a short period easily. This can moisturize the surface as quickly as fluid, but when removed, it can leave as solid. Because the PSA is permanently sticky at room temperature, it is usually covered with release paper and film to prevent being contaminated.
#PatchPark can provide proper moisturizing and tightness for the active ingredients, and strengthen the high adhesion of the active ingredient to the skin. In addition, its back material has the "unidirectional stretch" feature, which can provide sufficient "anti-tension" and "down-force" to force small molecules through the skin to reach the microvessels and then transport it to the body. It is like an invisible hand pressing the active ingredients into the skin, which can enter the body more effectively and quickly than the traditional patch.
Currently, #PatchPark is also recruiting more trial users. If you are interested, please contact us directly via Facebook or the official website https://www.lamarckbio.com/